■
How to post photos, images and videos on this forum
■
Lets start with images! There are 2 separate ways to post your images or photos on the forum and one is easier then the other, If you just want to upload a photo/picture directly from your PC to the forum to appear in your post then go with option one. However if you have your own server and/or prefer hosting your own images externally then option 2 is for you.
Option 1 - upload to forum (easy and preferred way)
Step 1
Once you have started a topic or are replying to a post you can press the 'upload attachment' button in the section below the post window.
See below for the example: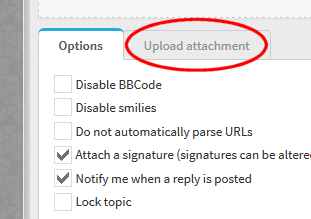 Step 2
Before you upload your photo you can apply a watermark to a set location of the photo if you wish, if you don't want to then you may unselect the tick box circled on the right to remove the option. You can then press the 'add file' button allowing you to search/navigate to the photo on your PC and upload it locally to this forum: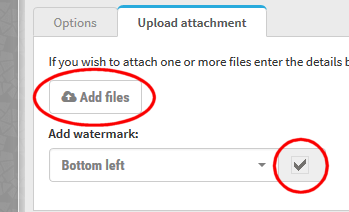 Step 3
Once the progress bar has reached 100% your photo/image has completed the upload to the forum and you will be given the option to press the 'place inline' button, this will automatically insert the image directly into your post where you have left the text pointer/flashing marker which shows you where you're text will start (this option gives you freedom to post multiple images in-between paragraphs of text etc). If you don't mind the image just being posted at the bottom of your post you don't have to press 'post inline' as the photo will get added on its own to the end on its own.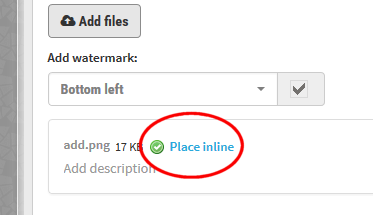 Step 4
Now when you press 'submit' to post your new post with images, it will all show up for you and that's it, you will have your shrimp photos and images posted correctly into your post!
Option 2 - external hosting
Step 1
The first step is to upload your image to a free(public)/private external host like:
Code: Select all
http://www.example.com/shrimpphoto01.jpg
Step 2
Start a topic or create a reply and press the insert image button (shown below) on your forum post options located at the top of the large text area, some tags will automatically appear in the post you are creating.

This will produce tags that look like this:
All you need to do is copy and paste the image link in between the tags like so:
Code: Select all
[img]http://www.example.com/shrimpphoto01.jpg[/img]

Step 3
Now when you press 'submit' to post your new post with images, it will all show up for you.
Both of the above options will give you a nice thumbnail that expands/loads the full size photo/image when a user presses on the image.

Posting a video
Posting a video from YouTube is the quickest and easiest solution to posting a video on the forum, you can post your own videos or post other peoples that you wish to share with others members.
To start you will need a free
http://www.youtube.com
account and a video you have uploaded or have a YouTube video address link you can use, then follow these steps;
Step 1
Find the Link/address to the YouTube video you want to post, It can be copy and pasted directly from your browsers address bar on the YouTube site. For example you have found the YouTube video you wish to show, highlight the address in the browsers address bar:

Step 2
Then copy and paste the link into your reply text area just like below:
Code: Select all
https://www.youtube.com/watch?v=nn3FY8nRKXs
Step 3
Hit 'submit' and that's it! The link will automatically post the YouTube video in a window ready to watch on your thread/post.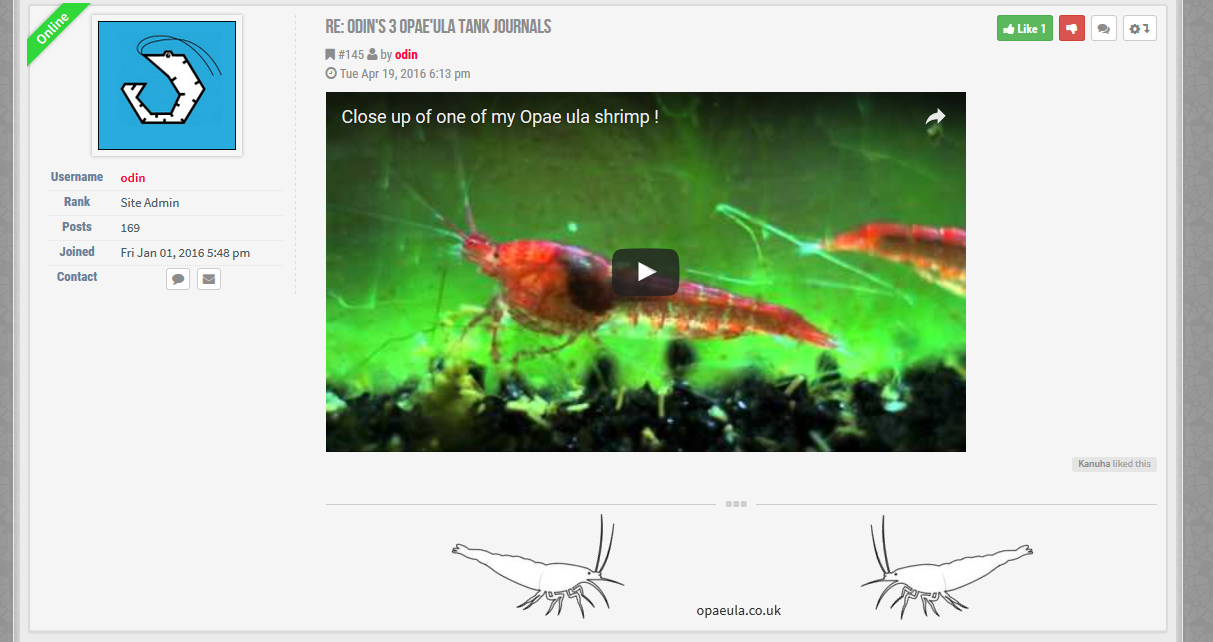 I hope this helps, if you have any questions or get stuck with something just ask or PM and I will gladly help.

Press HERE for a guide on how to post your own photos and YouTube videos on the forum!